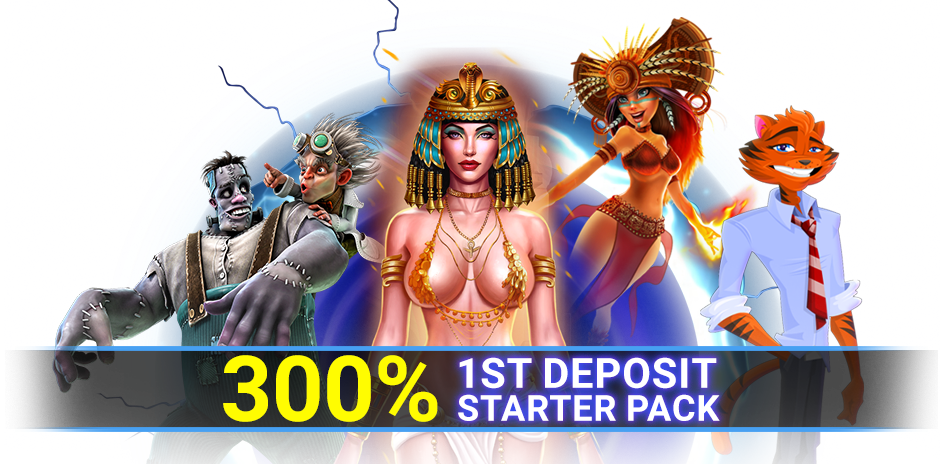 Responsible Gaming
Be Responsible
Yes we want you to have the BEST online experience ever but we also want you to know when to stop so we've put together a list of helpful points to consider while playing:
Decide how much money you are willing to spend before you begin playing.
Don't chase your losses, they may only increase.
Take note of how often and for how long you play.
Be aware of your expenditure. And should you need assistance in this regard, do not hesitate to contact our helpful 24/7 customer support team.
When you are winning, be sure to take occasional breaks. Also know when to stop.
Always remember that gambling is simply entertainment. It's not a way to get rich quickly and pay off all your debts.
Don't forget that gambling is a game of chance. There are no systems or formulas to guarantee success.
Self-Exclusion and Setting Limits
Spending more than you should or using funds meant for other purposes? Consider implementing a one of the following solutions:
A minimum 7-day cooling off period
A minimum 6-month self-exclusion period*
Decrease of daily, weekly and monthly deposit limits.
Our 24/7 support staff will complete your request in a timely manner. Increases in previously decreased deposit limit requests shall only be effective after 48 hours.
*Please note: If a player chooses to opt for a minimum six (6) month self-exclusion period, Spin Dimension Management reserves the right to keep all accounts closed indefinitely.
Preventative Measures
Think you may have a problem? Or maybe you just just curious to see the results. Try our quick self-assessment test

For more info on problem gambling, go to www.ncpgambling.org

Or call 1800 522 4700 or visit Gamblers Anonymous www.gamblersanonymous.org
Minor Policy
Spin Dimension refrains from marketing and advertising directly to minors. To play at Spin Dimension, you must be 21 or older
It is explicitly stated in our terms and conditions that any player under the age of 21 who registers an account will have their account closed immediately and any winnings forfeited. Proof of ID is requested of all players and the date of birth is checked to ensure that no underage gambler has registered an incorrect date of birth to play. Misrepresenting your age to avoid age restrictions is considered fraud and is a serious offense.
If you have a valid account, you can prevent underage individuals from accessing your account by:
Keeping your account number and password a secret.
Not leaving your computer or mobile device unattended when logged in to your account.
Never sharing your Credit Card number or banking information with minors.
Unsubscribe From Marketing
Don't want to receive promotional and/or marketing material? You can easily unsubscribe from our mailing list by using the direct link found at the bottom of all our marketing emails. You can also contact our 24/7 helpdesk who will immediately arrange for your request to be completed.